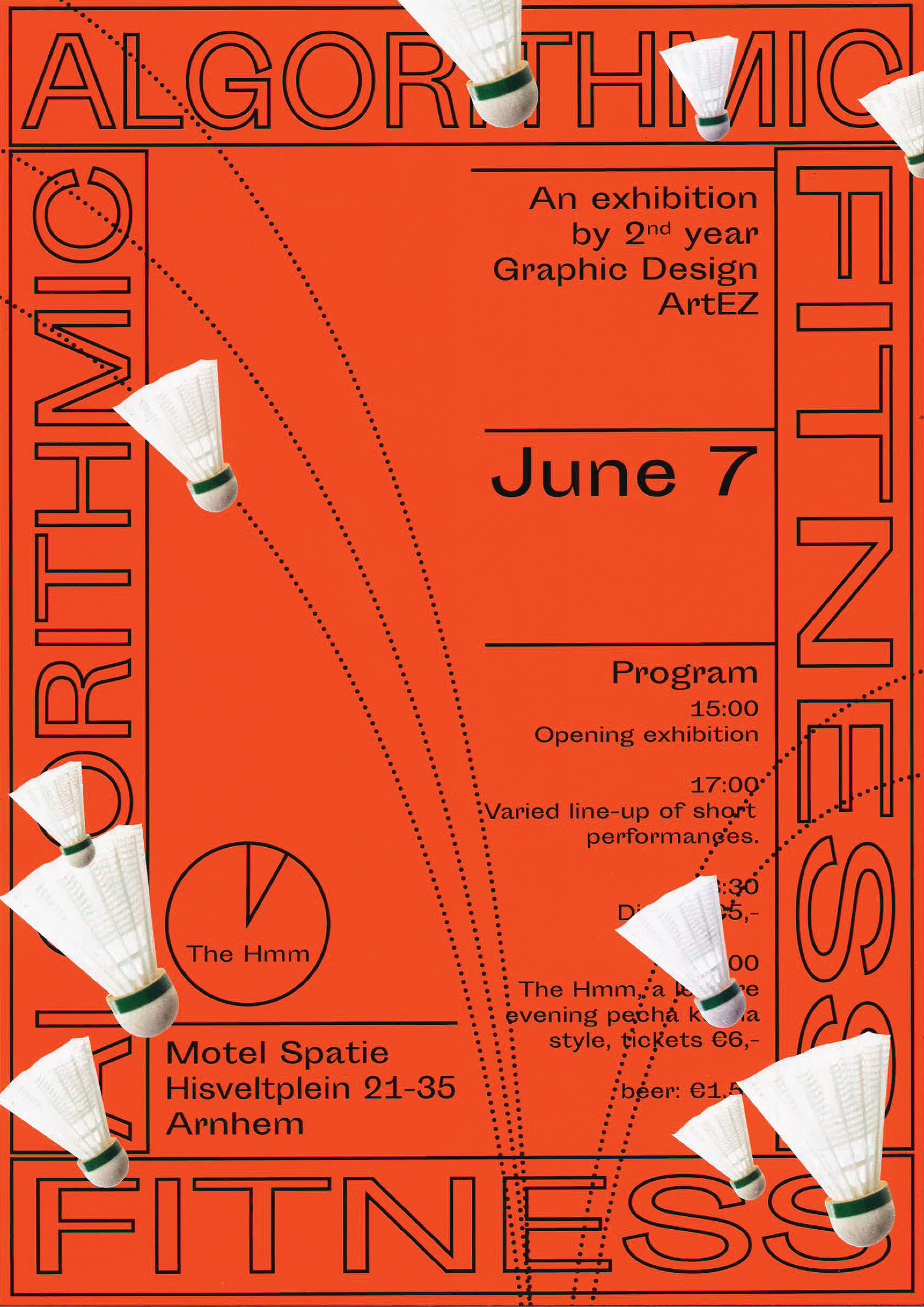 Algorithmic Fitness Identity [2019]
On the 7th of June 2019 the second years students of the Graphic Design department from ArtEZ hosted an exhibition named 'Algorithmic Fitness'.

We live in a time where more and more algorithms make decisions for us: what we consume, what we know or how to go from A to B. This exhibition showed methods of critiquing or challenging them.

This identity is created in collaboration with Jonathan van Loon and Wessel Pingen and consisted out of stickers, posters and moving image. The sport attributes on the posters are depending on randomly placed stickers, thereby referring to a finite set of unambiguous instructions.

In total we created 100 unique posters.